Things To Do This Summer Part 1: Places to Go
Summer is here which means that kids are out of school and looking for ways to be entertained. If you're looking for different ways to keep your kids entertained then we've got you covered. We're starting with a list of different places that you can take the kids for some summer fun but we also have lists to share with you for rainy days and sunny days that you can expect to see soon.
With the amount of time that summer offers, exploring new places and making memories is an easy thing to do as long as you know where to go. Here are some ideas to help you and the kids make some wonderful memories this summer.
1. Dino Tracks
Daily from June 5, 2013 – December 31, 2013
Ecotarium, 222 Harrington Way, Worcester, MA
The hunt for dinosaurs begins here! Step into their footprints, hear and feel their footsteps, and come face-to-face with some of the dinosaurs who made them. Focusing on fossil discoveries, the exhibit engages visitors of all ages in trying out hands-on scientific study methods and getting down on the ground to put their new skills to work. For more information click here.
2. Look Listen Touch
Daily from February 16, 2013 – December 16, 2013
Harvard Museum of Natural History, 26 Oxford Street, Cambridge, MA
The Museum will offer Look Listen Touch, a guide for young children to explore the Museum's New England Forests, in the Zofnass Family Gallery. Pick-up the exploration flyer at the front desk or in the gallery and learn how to help your child experience nature in a multi-sensory way. For more information click here.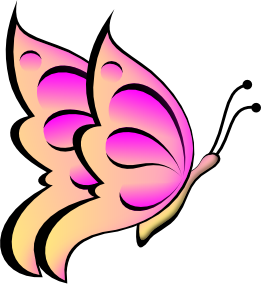 3. The Wonders of Butterflies and Dragonflies
July 27, 2013
Broadmoor Wildlife Sanctuary, 280 Eliot Street, Natick, MA
Discover the amazing number of dragonflies and butterflies that make Broadmoor home! Just what is a damselfly? How do dragonflies survive the winter? Come find out this and more! For more information click here.
4. Preschool and Toddler Wednesdays
June 5, 2013 – December 18, 2013
Ecotarium, 222 Harrington Way, Worcester, MA
Go every week for a special preschool and toddler program. Enjoy a story, meet a live animal, and get creative with a supervised craft activity — all geared especially for little ones aged 3 and under. For more information click here.
5. Davis Farmland and Mega Maze
145 Redstone Hill, Sterling, MA
Every season is different in New England, and at Davis Farmland, you'll find that every season is special and unique. Whatever the season, the day belongs to your family at Davis Farmland. It's hands on FUN for everyone! For more information click here.
6. Fuller Craft Museum in Brockton
455 Oak Street, Brockton, MA 02301
Fuller Craft Museum is a dynamic environment where craft is experienced through exhibitions, education, outreach, and collaboration. Explore the materials, techniques, and artistic expression that challenge the perception of craft, while honoring the achievements of the past. If you're a Children's Museum in Easton member you have reciprocal membership with the Fuller Craft Museum in Brockton.
Up Next: Rainy Day Activities
Get more stuff like this
Subscribe to our mailing list and get interesting stuff and updates to your email inbox.
Thank you for subscribing.
Something went wrong.