24th Annual
Father's Day Road Race and Family Fun Walk
Sunday, June 17, 2018
5K & 10K Certified Courses and 5K Fun Walk
7:30 am registration / 9 am start

Race Features:
Start Father's Day off on the right foot by participating in the Museum's Annual Road Race or Fun Walk. Whether you walk or run, you'll enjoy the gently looping course that begins on Main Street and winds through the tree-lined streets of historic North Easton Village, past H.H. Richardson buildings and F.L. Olmsted landscapes. The picturesque course is mostly flat, with a few rolling hills.
T-shirts will be given to all runners who pre-register by June 8th.
*For your safety and the safety of others, runners with strollers will start separately at the head of each event. The Museum offers free babysitting for pre-registered runners over the age of 1 and up to the age of 8 ONLY. NO feeding or diapering is provided.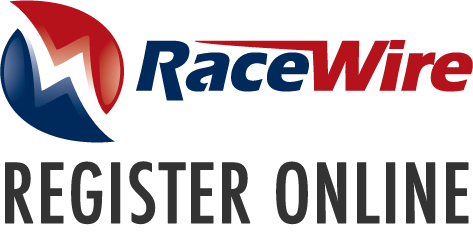 Registration Fee:
Early Bird Registration: $25 if you register by 4pm EDT on April 6, 2018
$30 if you register between 4pm April 6th and 4pm on June 8th, 2018
$35 if you register June 9th, through race day  including "day of" registration
For Walkers: A 5K non-competitive course for walkers. Parents, put the kids in a stroller and come have fun celebrating families! Walk for just $ 10. Sorry, no t-shirts!
Post Race: A festive post-race party immediately follows the race. Cash prize will be awarded to the overall 1st, 2nd, and 3rd place runners. Results are posted immediately following the race.
Click here to register online or download the form to run or walk. You can print out the form and mail or fax it to us. Mail to: The Children's Museum in Easton, P.O. Box 417, North Easton, MA 02356.
24th Annual Father's Day Road Race and Family Fun Walk for the Children's Museum in Easton on Crowdrise[/vc_column_text][/vc_column][vc_column width="1/2"][vc_btn title="Join the Team!" color="info" size="lg" align="center" button_block="true" link="url:https%3A%2F%2Fwww.crowdrise.com%2Fo%2Fen%2Fcampaign%2Ffathersdayroadrace%2Feaston-childrens-museum-inc||target:%20_blank|"][vc_column_text]We are looking for folks big and small who can raise $50 and help us do some really cool stuff at the Museum. This is a great way to celebrate Father's Day and make a huge difference at the same time. All grown ups who raise money will get an extra-special edition of this year's race shirt. All kids who raise money will get an even cooler color-me-in Museum Hero shirt!
You in? Great! Here's what to do:
Use the button above or on the left to join the team.
Ask your friends, your family, your neighbor, or your second grade teacher who always said you were her favorite, to support you and the Museum. You'll be at $50 in no time. If you raise more, that just means we can do even more cool stuff.
Parking - There will be limited street parking but ample parking options will be available within easy walking distance of the Children's Museum.
Easton Municipal Parking Lot - 115 Main Street, North Easton
Ames Free Library and Queset House - 51/53 Main Street, North Easton
Easton YMCA Gym - 10 Barrows Street, North Easton
YMCA Easton Branch - 25 Elm Street, North Easton
Douglas King Properties - 50 Oliver Street, North Easton
Easton Historical Society - 80 Mechanic Street, North Easton
Sundell's Service - 72 Main Street, North Easton
Sponsorship Opportunities - Available at all levels. Contact Brian Hoffman, Director of Corporate Relations at 508-230-3789 or brian@childrensmuseumineaston.org.
Click here for 5K and 10K course maps
Click here for 2017 race results
Thank you to our generous sponsors!
Leader of the Pack
Mile Marker
Pace Setter
Striders

Sprinters
Additional support from:
W.J. Poliseno Plumbing